Vehicles With a Large Seating Capacity near Edmonton, AB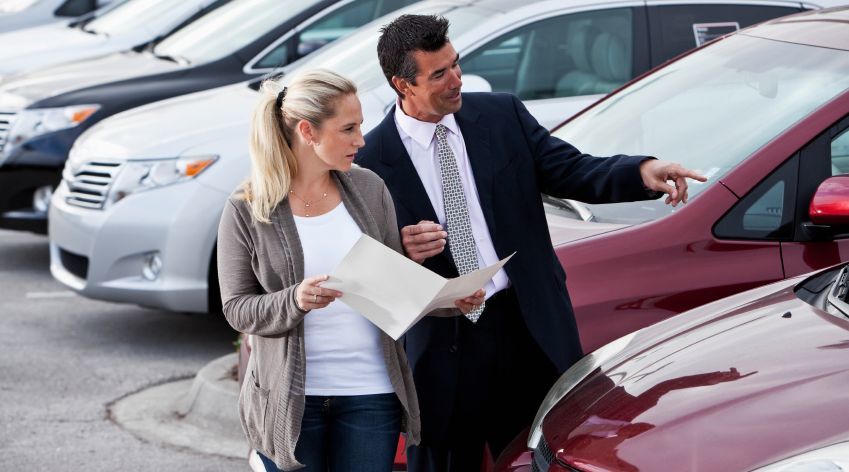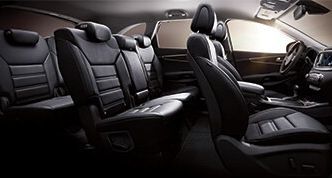 You'll find plenty of vehicles with a large seating capacity near Edmonton, AB, to choose from when you come to Sherwood Kia! Between our responsive site and knowledgeable staff, you'll love your experience with us from start to finish. Visit us any day of a the week at 20 Broadway Boulevard in Sherwood Park, AB, today!
When you want to fit everyone inside, you need a thoughtfully-laid out vehicle, and we're happy to make several suggestions. Of course, the first vehicle have to offer is the 2017 Kia Sedona, which is certainly our favorite here. With features like Keyless Entry and Slide-N-Stow® seating, you'll be surprised and how easy get-in-and-go can be. You can even opt for convenience features like the Power-Sliding, Anti-Pinch Doors1, so that even the youngest ones can enter by themselves without worry. If you shy away from the minivan life, the Kia Sorento SUV is also an excellent option for any growing family. With both a 5-passenger and 7-passenger capacity, the Sorento is definitely worth a look.
We know that many families work on a strict budget, and that's why we have vehicles with a large seating capacity near Edmonton, AB specifically designed to save you money. Our pre-owned inventory is diverse and expansive, so you'll never feel limited. On top of our golden children, the Kia models, you'll also have the option to look at several great Dodge, Chrysler, and Toyota vehicles, plus many others! All of our pre-owned inventory comes readily-available with a CARPROOF® Free Report, which tells you where the vehicle was initially purchased, how often it was brought in for service, and whether or not it's been in any accidents, so you can feel confident in your choice.
We know that your time is precious, so you can complete much of the process from where you're at right now. With forms like our Value Trade-in tool and Finance Application all loaded right here on our website, you can get an assessment of your current vehicle and apply for easy, monthly payments from the comfort of your house.
Let your friends at Sherwood Kia get you a new set of wheels from our numerous vehicles with a large seating capacity near Edmonton, AB! Contact us by dialing 844-748-8660 and our personable sales staff will answer any questions that you have. We hope to see you soon!
Testimonials
GOOGLE
August 14, 2017
GOOGLE
August 14, 2017
GOOGLE
August 13, 2017
GOOGLE
August 13, 2017
GOOGLE
August 10, 2017
GOOGLE
August 10, 2017
GOOGLE
August 9, 2017
GOOGLE
August 9, 2017
GOOGLE
August 7, 2017
GOOGLE
August 7, 2017
GOOGLE
August 6, 2017
GOOGLE
August 6, 2017
GOOGLE
August 5, 2017
GOOGLE
August 5, 2017
GOOGLE
July 31, 2017
GOOGLE
July 30, 2017
GOOGLE
July 29, 2017
GOOGLE
July 28, 2017
Read More
New Sales Hours
780-400-5230
| | |
| --- | --- |
| Monday | 9:00 am - 9:00 pm |
| Tuesday | 9:00 am - 9:00 pm |
| Wednesday | 9:00 am - 9:00 pm |
| Thursday | 9:00 am - 9:00 pm |
| Friday | 9:00 am - 9:00 pm |
| Saturday | 9:00 am - 6:00 pm |
| Sunday | 11:00 am - 5:00 pm |
Service Hours
780-449-5780
| | |
| --- | --- |
| Monday | Closed |
| Tuesday | 7:00 am - 5:00 pm |
| Wednesday | 7:00 am - 5:00 pm |
| Thursday | 7:00 am - 5:00 pm |
| Friday | 7:00 am - 5:00 pm |
| Saturday | 9:00 am - 3:00 pm |
| Sunday | Closed |
Parts Hours
780-449-5779
| | |
| --- | --- |
| Monday | Closed |
| Tuesday | 7:00 am - 5:00 pm |
| Wednesday | 7:00 am - 5:00 pm |
| Thursday | 7:00 am - 5:00 pm |
| Friday | 7:00 am - 5:00 pm |
| Saturday | 9:00 am - 3:00 pm |
| Sunday | Closed |
Click Auto Finance Hours
| | |
| --- | --- |
| Monday | 9:00 am - 9:00 pm |
| Tuesday | 9:00 am - 9:00 pm |
| Wednesday | 9:00 am - 9:00 pm |
| Thursday | 9:00 am - 9:00 pm |
| Friday | 9:00 am - 9:00 pm |
| Saturday | 9:00 am - 6:00 pm |
| Sunday | 11:00 am - 5:00 pm |
Londonderry Collision Hours
780-456-4345
| | |
| --- | --- |
| Monday | 8:00 am - 5:00 pm |
| Tuesday | 8:00 am - 5:00 pm |
| Wednesday | 8:00 am - 5:00 pm |
| Thursday | 8:00 am - 5:00 pm |
| Friday | 8:00 am - 5:00 pm |
| Saturday | Closed |
| Sunday | Closed |
Pre-Owned Sales Hours
780-400-5231
| | |
| --- | --- |
| Monday | 9:00 am - 9:00 pm |
| Tuesday | 9:00 am - 9:00 pm |
| Wednesday | 9:00 am - 9:00 pm |
| Thursday | 9:00 am - 9:00 pm |
| Friday | 9:00 am - 9:00 pm |
| Saturday | 9:00 am - 6:00 pm |
| Sunday | 11:00 am - 5:00 pm |